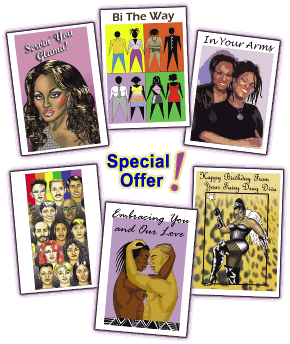 Does your organization need additional funding? Offering Lavenderpop Cards to your constituents is a great way for non-profit organizations, churches and community groups to present positive images and raise some extra money.
For an initial investment of $115 you receive:
1 six-pocket wire rack, perfect for hanging flat on a wall.
6 packs of cards, we'll select an assortment for you.
Free shipping.
$115 Special Order


or phone (773) 858-0057
The retail value of this offer is over $200!