Description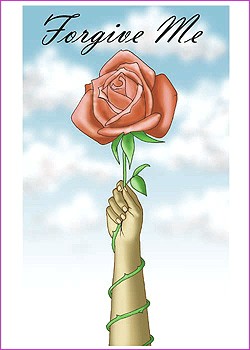 Text inside of card:
I did a foolish thing
without thinking about your feelings.
My actions hurt, and for that I am truly sorry.
I can't ask you to forget,
but I ask that you forgive.
Please give me the chance to prove myself
and repair your trust in me.